22nd Feb 2020
New signage for this Tradie Van. It's Bold and makes a statement. Call us today for ways we can signwrite your form of transport.
25 November 2019
Yes, we do oneway vision signage on business windows and vehicles. This digital print just got installed at Cosmetic and General Dentistry on Chevron Island, Gold Coast.
16th October 2019
We only had to go a few shops up from our work to install this new shopfront signage in Dominions Road, Ashmore. Over 9 meters of matt black alucobond panels with vinyl decals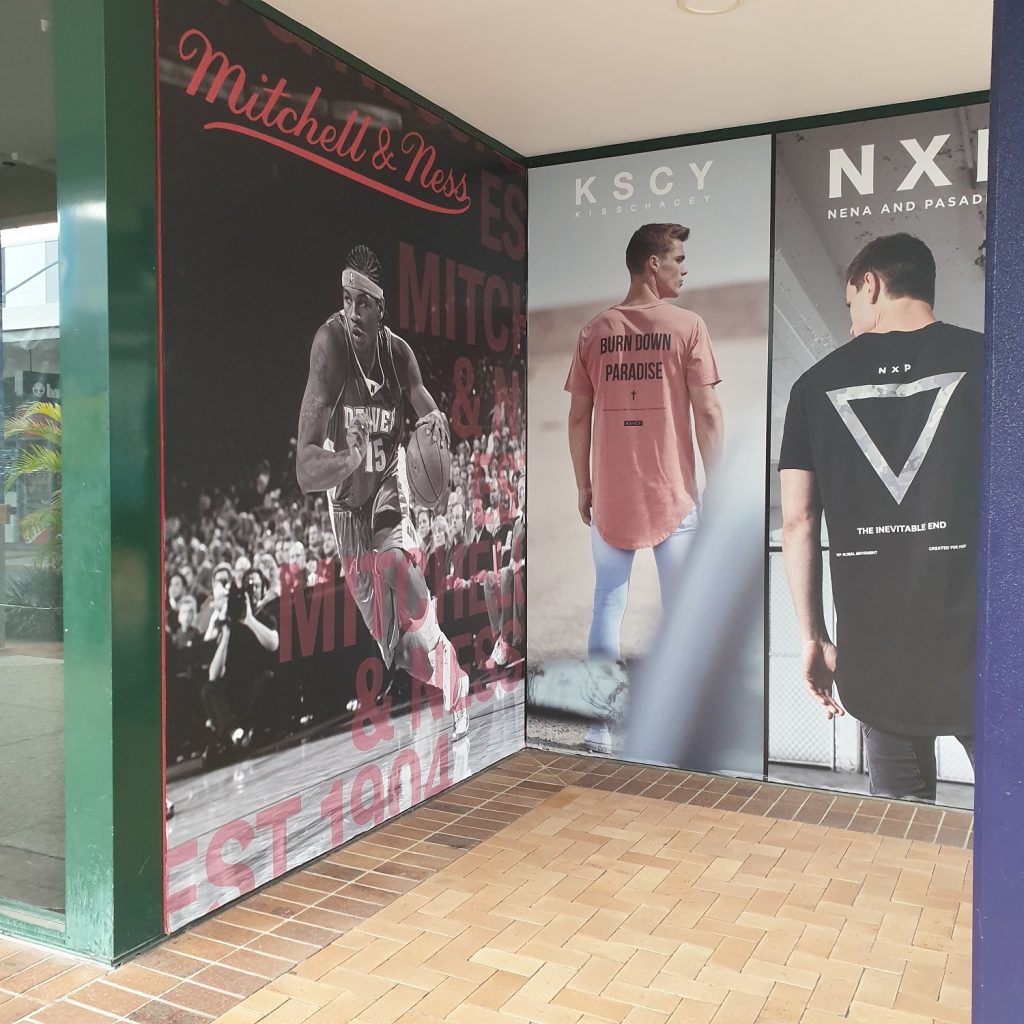 28th Aug 2019
Latest news is that Kirkby Signs have just installed these digital prints at EndGame Clothing Harbour Town. Turning a plain wall into a way to promote your company.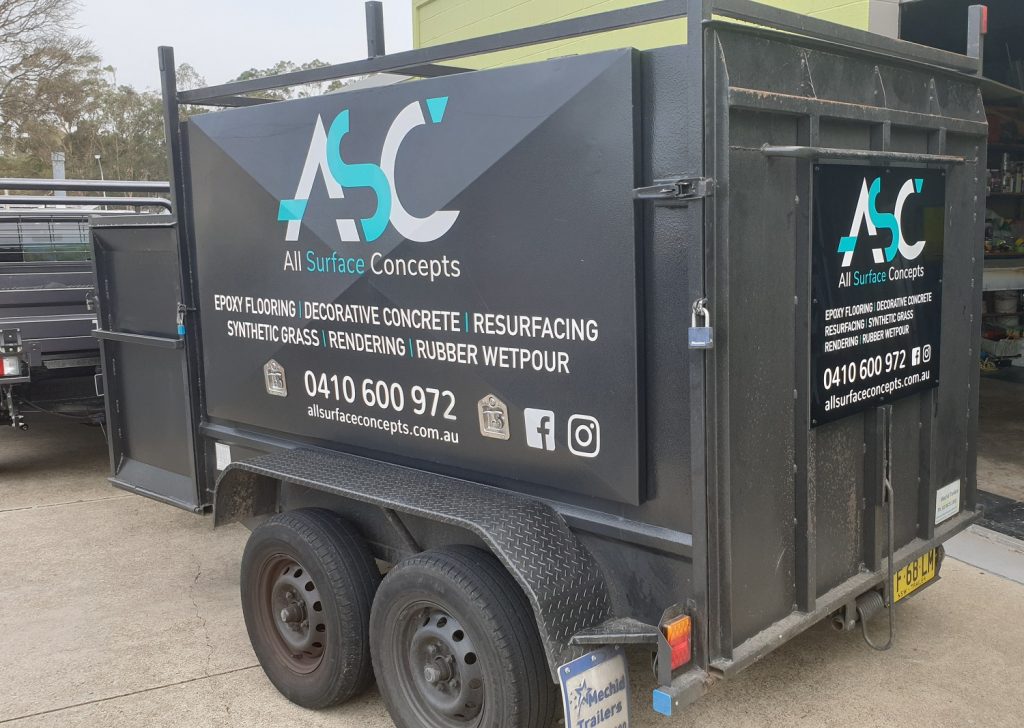 2nd December 2019
Checkout this trailer we just did for All Surface Concepts. Vinyl lettering was applied to both sides of the trailer, while the back had a black alucobond panel applied and signwritten with vinyl decals.
7th November 2019
Looking for directional signage for your business? Here are some we just completed for River Sands to let their customers know where to park, where trucks need to go and where they are.
2nd October 2019
Have an interchangeable corflute A-frame and need new corflute inserts. We are just done some for Queensland Fruit Processors. It's a great way to change your promotion or event without having the expense of a new A-frame. Call us for more details.
8th Aug 2019
Making sure business are safe with Safety Signage. Is your business needing danger signs, safety signs, restricted area or fire signage.
Kirkby Signs